Home or Office Delivery - What Should You Expect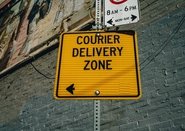 Home or Office Delivery: What Should You Expect?
It's not always easy to know if a company's service is right for you. Especially services like home or office delivery, which require your trust as a consumer and need to be reliable. What should you expect from the company delivering your product? And what standard of service should the company set? Here are four qualities that make for exceptional product delivery:
Easy and convenient.
Having a product delivered to your home or office needs to make things easier, not harder. Your delivery service should lift a weight from your shoulders (and literally do the heavy lifting for you). You have so many things to worry about already. A great service provider goes above and beyond to lighten your "to-do" list.
Personable.
The company serving you should make it their goal to provide excellent customer service. This applies to the customer service personnel you speak with on the phone, all the way to the driver delivering your product. The benefit of routine delivery is getting to know who is serving you. Not only does this help you trust the service even more, but also connects you to the company on a personal level. The company knows you by name, and therefore works with you in mind.
Organized and reliable.
A great delivery service values and respects your time. There should be routines in place to make sure that your delivery is as organized and reliable as possible. You should know when your deliveries will take place, and know who to contact if you have inquiries about your order. When everything is organized, frustrations are less likely to occur and you can enjoy your product with ease.
Environmentally Friendly.
In today's world, it is extremely important that companies be intentional about reducing their carbon footprint. Companies that sell natural products need to be even more conscious about their environmental impact. Make sure you're buying from brands that care about the environment. Not only does this help the planet, but it also speaks volumes about the company's values.
In Summary
It's important that the company delivering your product prioritizes these qualities within their services. An example of exceptional product delivery is Cedar Springs. Cedar Springs offers premium bottled spring water, and delivers directly to homes and offices in the Toronto and surrounding area.
As a Cedar Springs customer, you always have access to the dates that your deliveries will take place. From the website, you can choose downloadable images of delivery days, or import a digital calendar. Client services will call you every two weeks to remind you of upcoming deliveries and to answer your questions or concerns. Cedar Springs is very conscious of reducing their carbon footprint, by nature of their service. Drivers come to collect your empty bottles from your home or work. This allows the bottles to be reused, which greatly benefits the environment, and benefits you.
Exceptional service is Cedar Springs' top priority. Prompt and courteous delivery brings our water right to your door. To place an order, call: 1-800-95-CEDAR (23327)