Cedar Springs Water: Keswick
When Keswick residents desire fresh, clean water, they automatically turn to Cedar Springs. As a leading bottled water distributor in the Keswick area, we offer a wide range of other products, including filtration systems and water softeners to ensure clean, clear water is always within your reach.
About the company
If you are looking for a leading bottled water distributor in the Keswick area, you have come to the right place. Whether you are looking for cases of bottled water, refill jugs for your water cooler, or filtration products, we can easily meet your needs. Since 1986, we have been known as a leader in bottled water delivery, serving residential and commercial customers alike. We provide exceptional service that includes on-time delivery of the finest bottled water products available in the industry. Contact us today so that you too can enjoy what has been called the "Best Tasting Water in North America."
Keswick Water Filtration Systems & Filters
Standard Filtration Water Cooler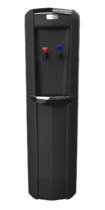 Stainless steel water reservoir
Adjustable cold water thermostat
Up to 5 year warranty on purchased units
Capable of chilling up to 1 gallon of water per hour
Cleanable surfaces
Cooler specifications(view PDF)
Type of Filter
Rental Rate
Cook N' Cold
Rental Rate
Hot N' Cold
Purchase Price
Cook N' Cold
Purchase Price
Hot N' Cold
Omni 200
$36.95 / month
$39.95 / month
$949.00
$1049.00
½ Mic Lead & Heavy Metal Filter
$27.95 / month
$30.95 / month
$849.00
$949.00

Reverse Osmosis
$44.95 / month
$46.95 / month
$1195.00
$1295.00
Prices quoted are based on a 36 Month Agreement and include an Annual Service and filter change, No added costs, no hidden fees. Standard Installation is included with a 36 month agreement
The importance of having clean, filtered water cannot be stressed enough. Here at Cedar Springs, we provide a variety of water filtration systems to all our Keswick customers, ensuring they have an ample supply of water on hand at all times. Our water filters are very efficient when it comes to eliminating heavy metals and harmful chemicals such as chlorine from your supply. Our filtration coolers go a step beyond, ensuring your water is kept ice cold at all times. If you are in need of a water filtration system for your home or office, we would be honored to serve you.
Water Purifiers in Keswick
4C Filter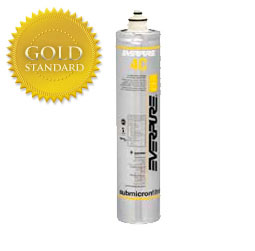 $70.00 each
3,000-gallon capacity
NSF (National Sanitation Foundation)
Class 1 certification for health effects (Std 53)
Aesthetic effects (Std 42)
Removes as small as 0.5 micron in size
Sanitary quick change
If you're one of the many Keswick residents who is concerned about water quality, we can help put your mind at ease with one of our easy-to-use water purifiers. A water purifier is an essential part of any home or office, as it allows you to ensure a fresh, clean supply at all times. Not only can this boost morale, but it can also go a long way toward ensuring the health and safety of everyone around you. Try one of our purifiers today, and we think you'll be amazed at the difference it will make in how your water tastes.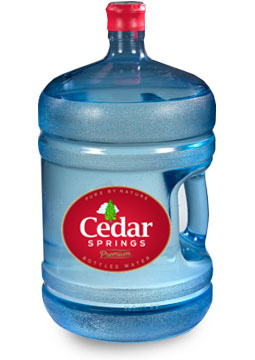 $8.95 each
Natural spring water from a government protected source
Bottled in food grade polycarbonate
Net weight of 20 kg (44 lbs)
Compatible with bottle cap puncture system
Fits on all standard water coolers
Convenient bottles with handles
Refundable bottle deposit of $10.00 each
Minimum 3 bottles per delivery
Certified Canadian spring water, naturally alkaline
Height 50 cm (19.5")
Diameter 27.5 cm (10.75")
Here at Cedar Springs, we have a wide variety of products that will ensure you have clear water for drinking, cleaning, cooking, or any other need. If you are concerned about the quality of your Keswick water, contact us.