Cedar Springs Water: Newmarket and Aurora
Since 1986, Cedar Springs Water has been the number one choice among Newmarket and Aurora residents for home and office water delivery. We provide "The Best Tasting Water in North America" in individual, glass cooler, and standard cooler bottles in homes and offices throughout Canada.
Cedar Springs Water: What We Do in Newmarket and Aurora
Although we have almost 30 years of friendly, professional water delivery in the bag, we offer other services, as well. These include selling and delivering water filtration, water purification, and water softening systems all over Canada. We provide fast, courteous service, and one of our drivers is in your area every 10 days to make sure you always have the water and supplies you need.
Newmarket and Aurora Water Filtration Systems and Filters
Standard Filtration Water Cooler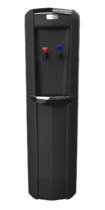 Stainless steel water reservoir
Adjustable cold water thermostat
Up to 5 year warranty on purchased units
Capable of chilling up to 1 gallon of water per hour
Cleanable surfaces
Cooler specifications(view PDF)
Type of Filter
Rental Rate
Cook N' Cold
Rental Rate
Hot N' Cold
Purchase Price
Cook N' Cold
Purchase Price
Hot N' Cold
Omni 200
$36.95 / month
$39.95 / month
$949.00
$1049.00
½ Mic Lead & Heavy Metal Filter
$27.95 / month
$30.95 / month
$849.00
$949.00

Reverse Osmosis
$44.95 / month
$46.95 / month
$1195.00
$1295.00
Prices quoted are based on a 36 Month Agreement and include an Annual Service and filter change, No added costs, no hidden fees. Standard Installation is included with a 36 month agreement
If you prefer to create your own pure, crisp water at your home or office, then our water filtration systems are a great choice. These come in whole-home and under-sink varieties, giving you the flexibility to meet both your needs and your budget. You can choose the whole-home filtration system to filter your water as it enters the building, or you can opt for the under-sink variety to filter the water directly at the tap.
Water Purifiers in Newmarket and Aurora
4C Filter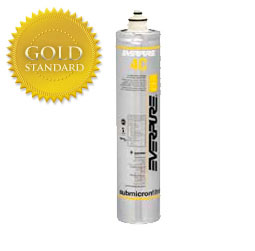 $70.00 each
3,000-gallon capacity
NSF (National Sanitation Foundation)
Class 1 certification for health effects (Std 53)
Aesthetic effects (Std 42)
Removes as small as 0.5 micron in size
Sanitary quick change
To take things a step further, water purifier systems in Newmarket and Aurora help to remove debris from the water you use to drink, cook, brush your teeth, and clean. They remove volatile chemicals, industrial chemicals, and chlorine from your drinking water to help improve its taste and keep you, your family, and your employees safe and healthy. Although experts claim that certain levels of these chemicals are safe, why take the chance if you do not have to?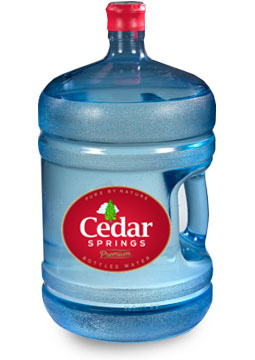 $8.95 each
Natural spring water from a government protected source
Bottled in food grade polycarbonate
Net weight of 20 kg (44 lbs)
Compatible with bottle cap puncture system
Fits on all standard water coolers
Convenient bottles with handles
Refundable bottle deposit of $10.00 each
Minimum 3 bottles per delivery
Certified Canadian spring water, naturally alkaline
Height 50 cm (19.5")
Diameter 27.5 cm (10.75")
In short, Cedar Springs Water offers Newmarket and Aurora residents all of the solutions they need for getting the best-tasting, healthiest water possible. With bottled water delivery and rental or purchase of filtration systems, water purifiers, and water softeners, we have something to fit your budget and your needs.