Cedar Springs Water: Bolton and Caledon
If you want the freshest, purest, best-tasting water in not only Bolton and Caledon but in all of North America, contact us here at Cedar Springs Water. We deliver single-serve, glass cooler, and plastic cooler bottles in the area every 10 days, and we provide a litany of systems and equipment designed to improve the quality of the water at your taps.
About Cedar Springs Water in Bolton and Caledon
Our friendly and knowledgeable drivers have been delivering water in a variety of forms in the Bolton and Caledon area since 1986. We take pride in knowing that we bottle our water directly at the source and rigorously test it to ensure it meets our quality standards. Every bottle of water you drink is safe, clear, and free of chemicals, additives, metals, and minerals. Our customer service simply cannot be beat, and our TeleWater system makes placing your order a snap.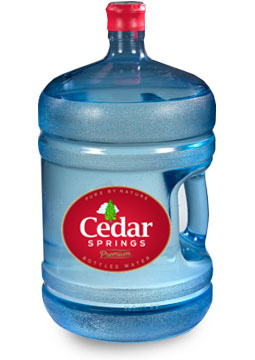 $8.95 each
Natural spring water from a government protected source
Bottled in food grade polycarbonate
Net weight of 20 kg (44 lbs)
Compatible with bottle cap puncture system
Fits on all standard water coolers
Convenient bottles with handles
Refundable bottle deposit of $10.00 each
Minimum 3 bottles per delivery
Certified Canadian spring water, naturally alkaline
Height 50 cm (19.5")
Diameter 27.5 cm (10.75")
Whether you are interested in purchasing crystal-clear bottled water for your home or office or you want to transform your chemical-laden hard water into something safer, tastier, and better for your home, contact Cedar Springs Water today to learn about your options.
Bolton and Caledon Water Filtration Systems
Standard Filtration Water Cooler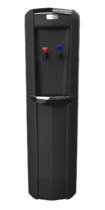 Stainless steel water reservoir
Adjustable cold water thermostat
Up to 5 year warranty on purchased units
Capable of chilling up to 1 gallon of water per hour
Cleanable surfaces
Cooler specifications(view PDF)
Type of Filter
Rental Rate
Cook N' Cold
Rental Rate
Hot N' Cold
Purchase Price
Cook N' Cold
Purchase Price
Hot N' Cold
Omni 200
$36.95 / month
$39.95 / month
$949.00
$1049.00
½ Mic Lead & Heavy Metal Filter
$27.95 / month
$30.95 / month
$849.00
$949.00

Reverse Osmosis
$44.95 / month
$46.95 / month
$1195.00
$1295.00
Prices quoted are based on a 36 Month Agreement and include an Annual Service and filter change, No added costs, no hidden fees. Standard Installation is included with a 36 month agreement
Tap and well water contains debris and particulates that find their way through your pipes and into your glass. Although you cannot see some of the debris, it certainly exists. Our water filtration systems remove these particulates, providing cleaner, clearer water that is not only tastier, but also healthier. You can rent or buy these filter systems for your entire home or office, or you can install a smaller system under the sink to filter the water at a single tap.
Water Purifiers in Bolton and Caledon
4C Filter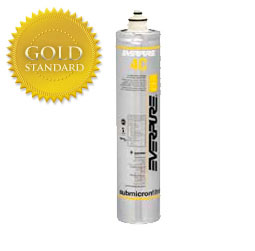 $70.00 each
3,000-gallon capacity
NSF (National Sanitation Foundation)
Class 1 certification for health effects (Std 53)
Aesthetic effects (Std 42)
Removes as small as 0.5 micron in size
Sanitary quick change
To take things a step further, water purification systems remove things like volatile and industrial chemicals and chlorine from your tap water. Most city water providers use chlorine, which is a bleach-like substance, to kill potentially harmful bacteria in the water supply. Unfortunately, this chlorine affects the overall taste and quality of your water. What's more, environmental agencies claim that small amounts of volatile chemicals in the water are acceptable, but why take the chance? Rent or purchase a water purifier system to enjoy cleaner, healthier water.