Cedar Springs Water: Tottenham
Thank you for visiting Cedar Springs, the site of a top Tottenham bottled water dealer since 1986. Our huge selection of water filters and bottled water products ensure you are never without a source of clean, delicious water, something that is essential for life.
About the Company
Our top goal is to provide you with the finest bottled water products to ensure your good health. We offer refill jugs in both glass and plastic, along with cases of bottled water, coolers, filters, water softeners, and more. We take a great deal of pride in the quality of our products. Every bottle is tested daily in order to ensure it meets our rigid quality standards. When you order from us, you can be sure you are getting nothing but the finest quality water around.
Tottenham Water Purifiers
4C Filter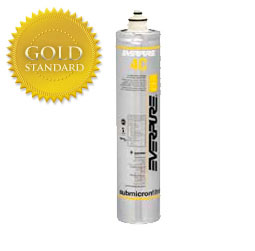 $70.00 each
3,000-gallon capacity
NSF (National Sanitation Foundation)
Class 1 certification for health effects (Std 53)
Aesthetic effects (Std 42)
Removes as small as 0.5 micron in size
Sanitary quick change
If your goal is to drink more water, yet you find the taste of tap water off-putting, a purifier could be the answer. Here at Cedar Springs, we have one of the largest selections of water purifiers in the Tottenham area, allowing you to find one that suits your home or office perfectly. Whether you would like to purify water for drinking or cooking, or need to ensure a large crowd of people remains well hydrated, we have got you covered. Talk with one of our knowledgeable professionals today in order to find out which water purifier is right for you.
Water Filtration Systems & Filters in Tottenham
Standard Filtration Water Cooler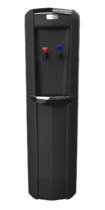 Stainless steel water reservoir
Adjustable cold water thermostat
Up to 5 year warranty on purchased units
Capable of chilling up to 1 gallon of water per hour
Cleanable surfaces
Cooler specifications(view PDF)
Type of Filter
Rental Rate
Cook N' Cold
Rental Rate
Hot N' Cold
Purchase Price
Cook N' Cold
Purchase Price
Hot N' Cold
Omni 200
$36.95 / month
$39.95 / month
$949.00
$1049.00
½ Mic Lead & Heavy Metal Filter
$27.95 / month
$30.95 / month
$849.00
$949.00

Reverse Osmosis
$44.95 / month
$46.95 / month
$1195.00
$1295.00
Prices quoted are based on a 36 Month Agreement and include an Annual Service and filter change, No added costs, no hidden fees. Standard Installation is included with a 36 month agreement
Here at Cedar Springs, we are your one-stop shop in the Tottenham area for all things related to water. Whether you need new water filters, water filtration systems, or filtration coolers, we can easily meet your needs. Perhaps you like the idea of having lots of fresh, clean water available, but aren't sure which water filter systems would best suit your needs. If so, we invite you to contact us for a consultation so that we can further discuss your needs. We look forward to providing you with all the water and water filter products your home or office desires.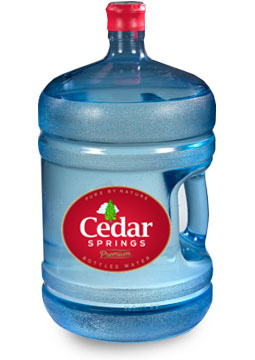 $8.95 each
Natural spring water from a government protected source
Bottled in food grade polycarbonate
Net weight of 20 kg (44 lbs)
Compatible with bottle cap puncture system
Fits on all standard water coolers
Convenient bottles with handles
Refundable bottle deposit of $10.00 each
Minimum 3 bottles per delivery
Certified Canadian spring water, naturally alkaline
Height 50 cm (19.5")
Diameter 27.5 cm (10.75")
When ordinary tap water just won't do, the name to call on is Cedar Springs. We are a leading bottled water distributer in the Tottenham area, and look forward to serving you.