Ultra Violet Light Systems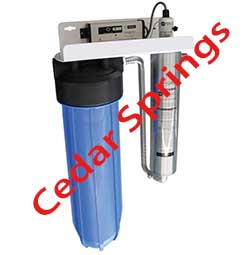 Stream Filtration UV Systems (Ultra Violet Light Systems) are made in Canada, come assembled on a wall mounted bracket and consists of a 20" sediment filter, stainless steel tubing, connectors and ultraviolet sterilizer. The UV assemblies are for sterilizing the entire water supply for your home with flow rates of 8gpm to 13 gpm at 40,000 mj, The system is equipped to inactivate microorganisms and parasites such as Cryptosporidium and Giardia, harmful bacteria like E.Coli, coliform and viruses not visible to the naked eye.
Finance from $15.70/mth including tax and installation
Made in Canada
Easy to maintain and service with easy lamp and cartridge replacement and quick disconnect fittings
UV lamp can be changed without interrupting the water flow and comes eqipped with a connector that allows for easy removal of the lamp without any special tools
Built with a durable stainless steel chamber to prolong life and eliminate ultraviolet light degradation
Equipped with a 20" 5-micron sediment pre-filter to reduce particles in the water
High flow polypropylene filter housings with 3/4"or 1" full flow connections.
Solid steel powder coated mounting bracket, compact design
High flow rates
Environmentally friendly
No harmful chemicals
Long life coated Ultraviolet lamps
Passivated and polished stainless steel chambers
Electronic ballast controller includes both visual and audio lamp failure alarms
99.9999% destruction of bacteria, virus and protozoan cysts (Giardia Lamblia and Cyryptosporidium)
3 year warranty except consumables
Product certified by CSA and CE
True lamp current closed loop current control
Annual lamp change timer
Domed quartz sleeve for easy service
No tools required for regular servicing
UV specifications(view PDF)


Iron Sulphur Self Cleaning Filter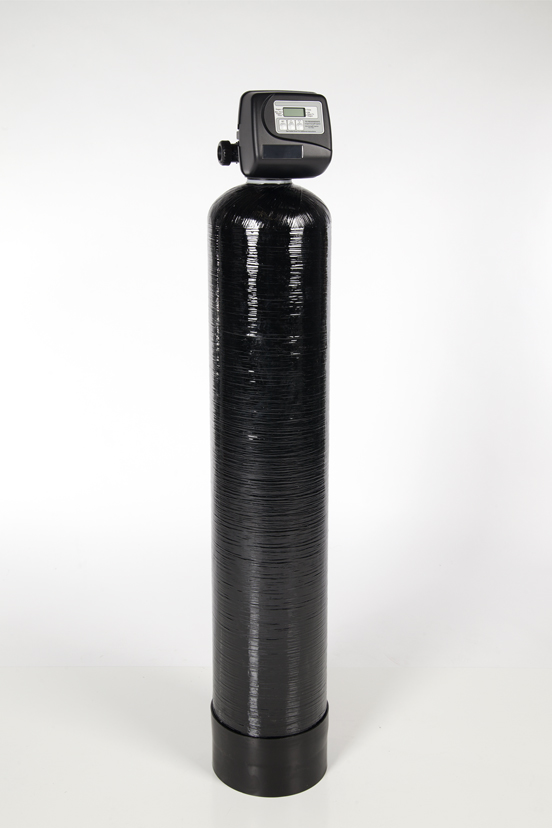 The Stream Filtration Capsulate Iron Sulphide Filter Removes and Eliminates Iron Stains, Manganese and Hydrogen Sulphide (often referred to as that "rotten egg smell") from your Water Supply. No chemicals are used with this iron filter and it is safe for septic beds with minimal operating cost, using air injection with our Hybrid specialty iron/manganese/hydrogen sulphide removal media for clean water.
Fully Programmable Electronic Control Valve
Quiet Operation
Adjustable Time Cycles For Best Results
Uses Less Than $3.00 Per Year To Operate 12 Volt
High Flow Control Valve For Superior Backwashing
Includes Air Injection System S Iron, Manganese And Hydrogen Sulphide Removed Up To 8.0 Ppm
Flows From 7 To 20 Gallons Per Minute Based On Filter Size
Patent Pending
Ozone Bacteria Killer Add On
Up To 20 Year Warranty
Specifications(view PDF)